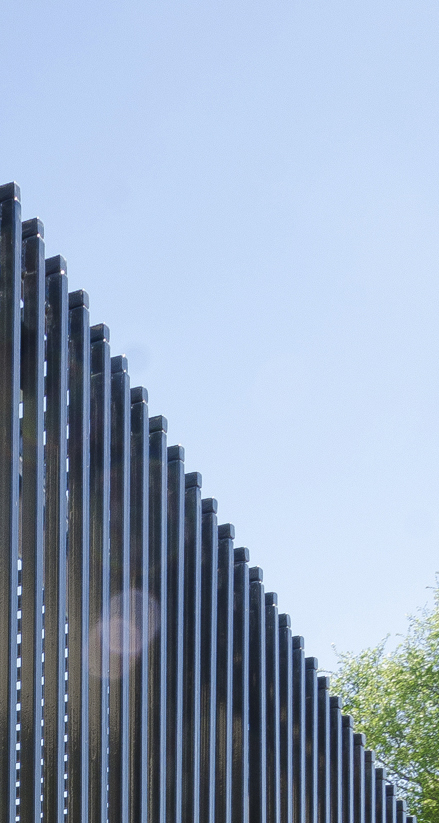 The Retreat Pool Cabanas
This project gave a cosmetic facelift to update an existing pool area and amenity space at a multifamily project in South Austin. The property had an outdated pool area with some green space around it. We updated the pool area coping, edge tiling and built a new outdoor kitchen grilling area but the most significant improvement was the integration of a new custom steel cabana structures.
The simple powder coated unit we designed was iterated three times adjacent to the pool to provide gathering areas for residents. One has an accessible ramp, they all have lighting for night time use and create intimate areas for the residents and a selling point for the owner. Much of the complexity of the fabrication came in designing a way that it could be installed in sections that could be powder coated and disbursed to the site without vehicular access. The client is an investment group that purchases Multifamily Properties, fixes them up and retains them for appreciation for their investors.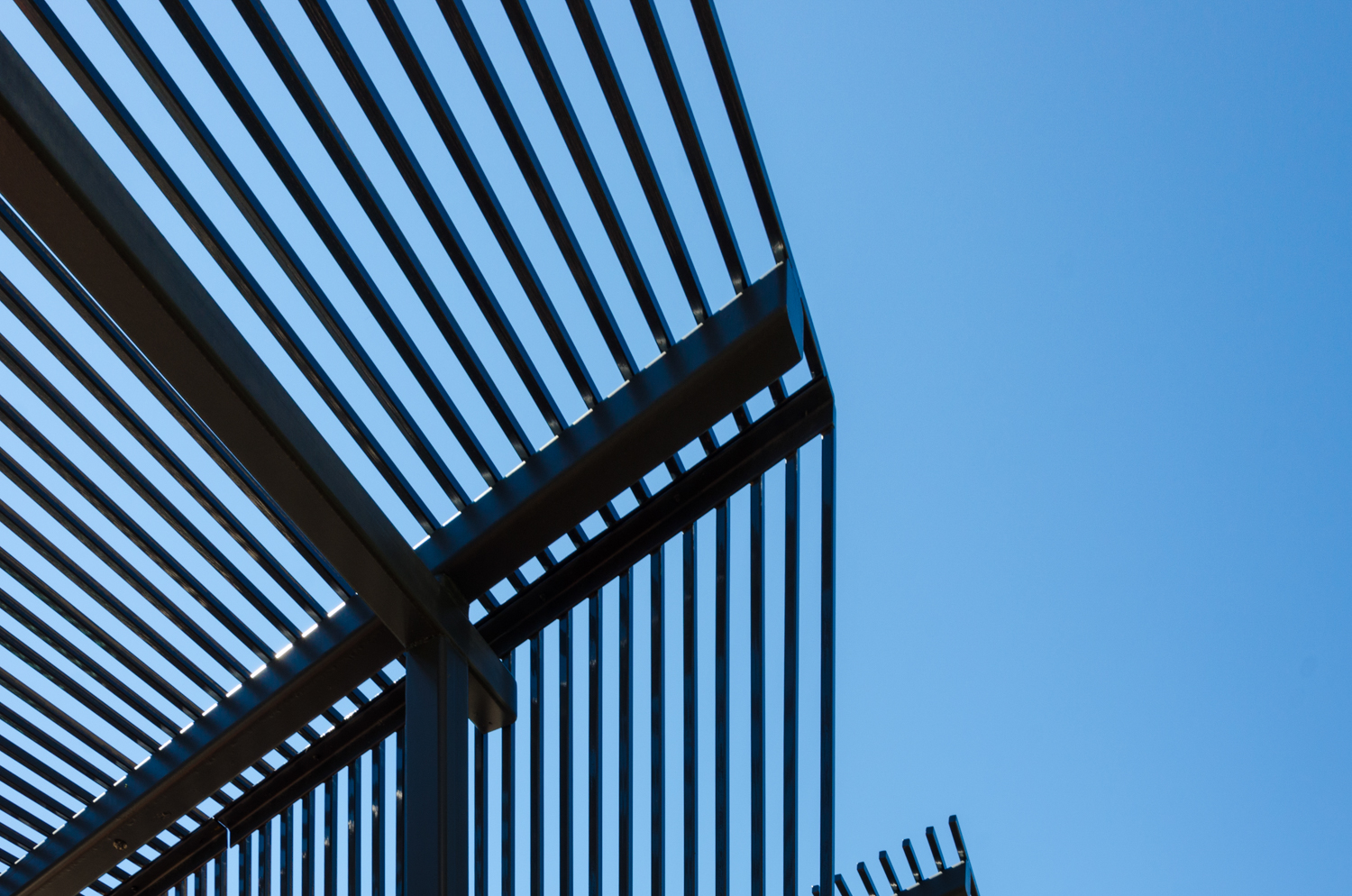 The Retreat Pool Cabanas
Steel Pool Cabanas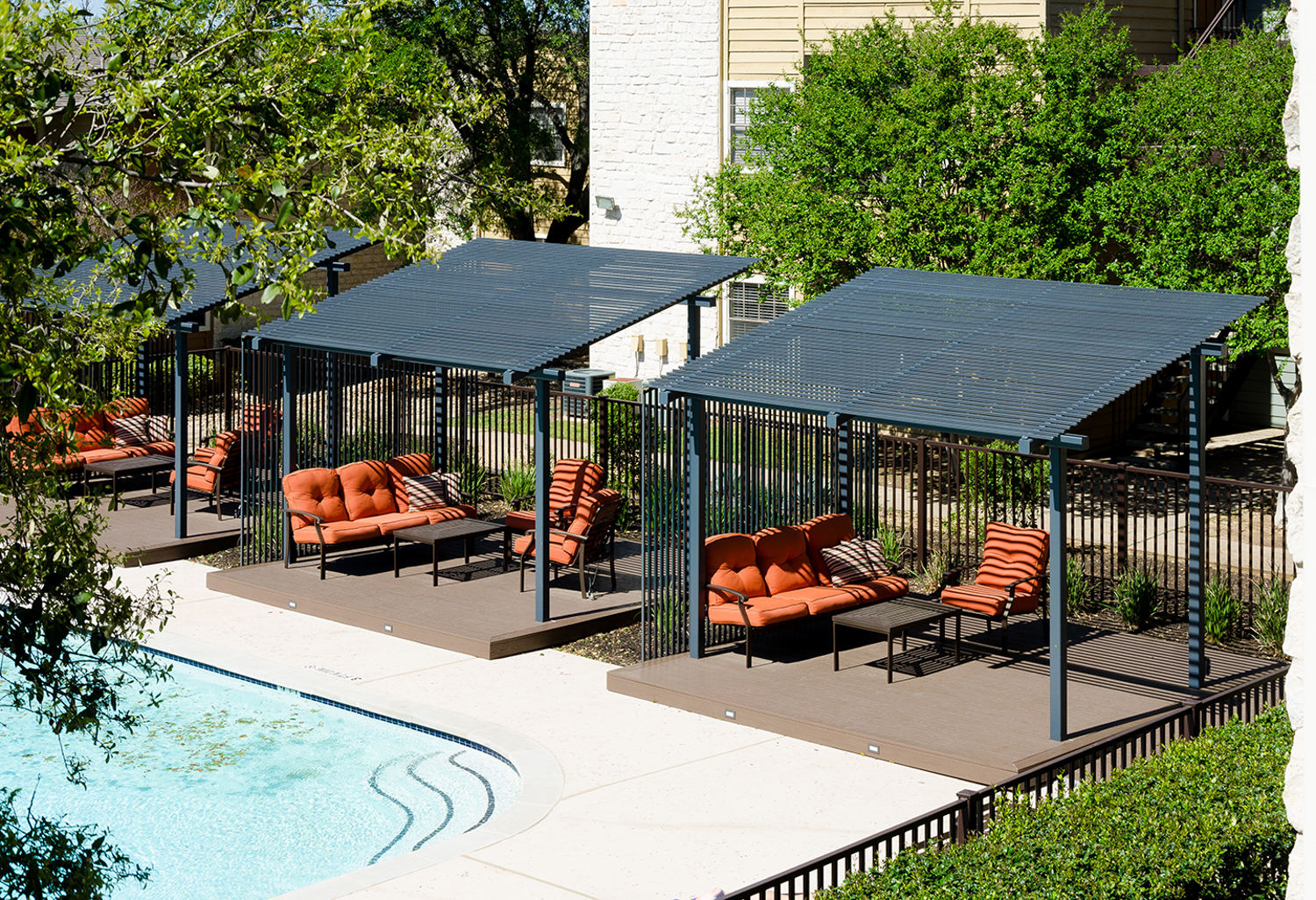 Amenity Update at Multifamily Project
Steel Detailing
Shadows and Enclosure